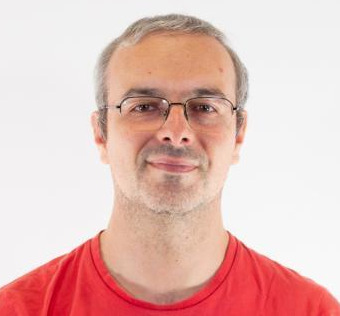 CNR-ISTI
Via Moruzzi 1, Pisa (IT)
Office: C37
I am a Senior Researcher at CNR-ISTI and External Prof. at UNIPI.
I am also a member of the KDD-lab: a joint research team that connects the Computer Science Dept. of the University of Pisa, CNR-ISTI, and SNS.
Within the lab, I coordinate the research activities on Complex Network Analysis.
My research focuses on modeling, characterizing and forecast emerging (social) behaviors leveraging complex networks and AI/ML techniques.
My recent research spans over the following topics:
I am always open to new collaborations and opportunities.
---
Thesis and Internships
BSc and MSc students can contact me for thesis and/or internship supervision.
Prospective PhD students: get in touch and check the programmes in Computer Science and AI for Society at the University of Pisa.
---
Visiting
Are you interested in visiting the KDD lab? We coordinate an H2020 EU project that provides funds to cover visiting expenses.
---
Social Network Analysis Laboratory
Are you tired of orchestrating python dependencies to setup you network science environment? Give a try to SNA Lab our Docker container designed to offer a ready-to-go Jupyter Lab customized with all the major complex network python libraries!
---
News
| | |
| --- | --- |
| Oct 1, 2023 | Paper and Abstract accepted at Complex Networks and Their Applications. |
| Aug 19, 2023 | Paper accepted in Scientific Reports. |
| Aug 18, 2023 | Paper accepted in EPJ Data Science. |
| Jul 8, 2023 | Paper accepted in Journal of Data Science and Analytics. |
| Jul 1, 2023 | Paper published in Big Data and Cognitive Computing journal. |
| Jun 12, 2023 | Paper published in New Ideas in Psychology Journal. |
| Jun 9, 2023 | Paper published in Applied Network Science journal. |
| May 23, 2023 | New Preprint "Cognitive network science reveals bias in GPT-3, ChatGPT, and GPT-4 mirroring math anxiety in high-school students"! |
| Apr 17, 2023 | Two abstract accepted at IC2S2 2023! |
| Mar 31, 2023 | New Preprint: "Mass Media Impact on Opinion Evolution in Biased Digital Environments: a Bounded Confidence Model" |